Features Innovations UAVs
ARA Robotics to unveil UAV flight controller
April 26, 2018 By Helicopters Staff
ARA Robotics of Montreal, Quebec, is set to unveil its new commercial flight controller, SKYMATE.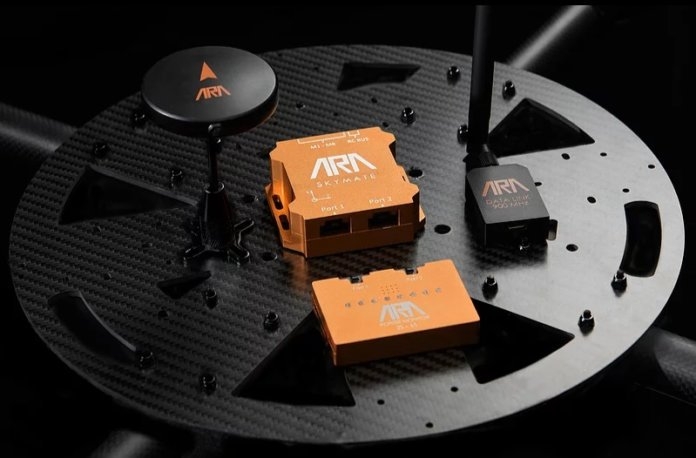 The technology will be showcased from May 1 to 3 at AUVSI's XPONENTIAL 2018 conference being held at the Colorado Convention Center. "We are thrilled to introduce SKYMATE, our flight controller technology at XPONENTIAL 2018. It is the perfect opportunity for us to launch the product and to connect with industry leaders looking to unlock the tremendous economic benefits of UAV technology," said Pascal Chiva-Bernard, CEO of ARA Robotics. "We believe SKYMATE to seamlessly combine advanced robotics technology and professional software tool kits, enabling the industry to foster the use of automated UAVs for aerial data gathering."
ARA Robotics explains, that with many years of flight validation in harsh Canadian weather, it has proven SKYMATE's reliability across multiple recognized companies, including aerospace leaders and the technology is now ready for international release.
SKYMATE, explains ARA Robotics, includes a unique and dedicated mission managing software, designed to help transform the planning, simulation and monitoring of complex missions. The goal of the flight controller is to make these missions simple and repeatable.