News
Spezialflug takes first Mi-8MSB in Europe
October 18, 2018 By Helicopters Staff
Spezialflug Berlin on October 10 took delivery of the first Mi-8MSB with European certification. The Ukraine built helicopter is the most powerful variant of the proven Mi-8 series. It is powered by two modern Motor Sich TV3‐117VMA‐SBM1V 4E engines with 2.100 kW (2,800 hp) each.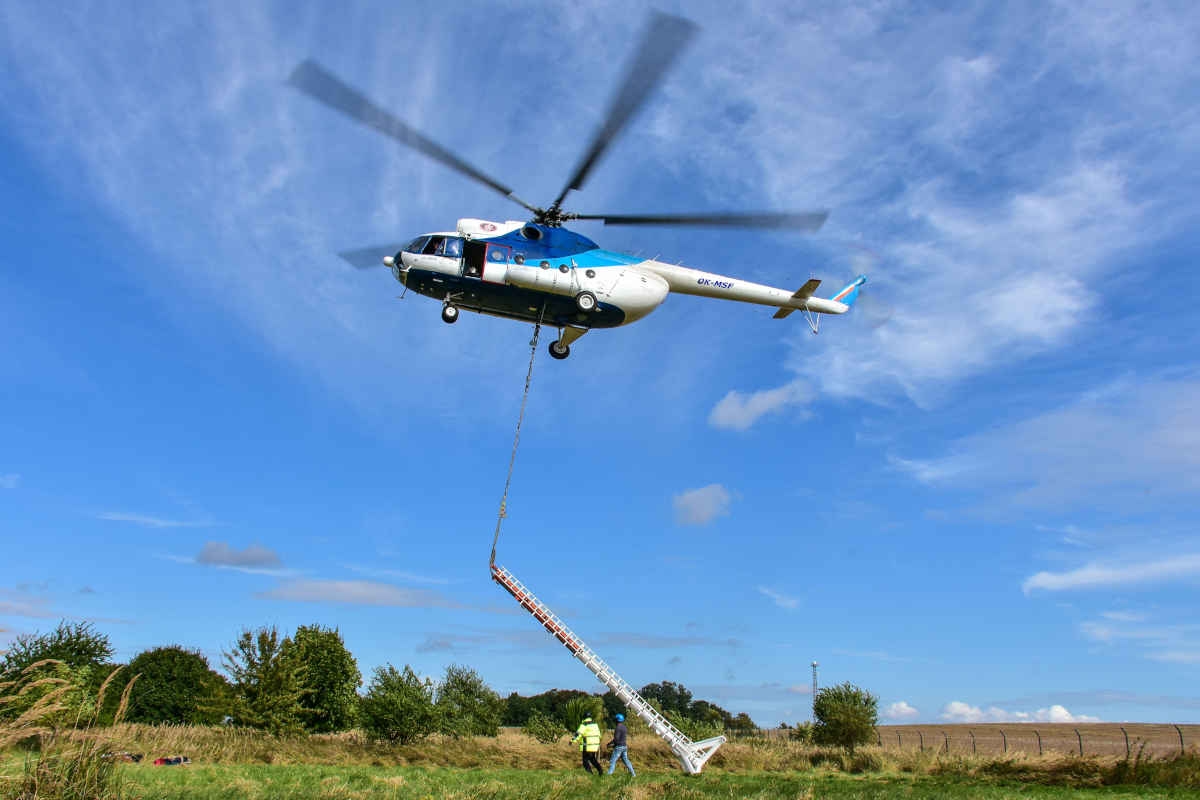 The Mi-8MSB has a maximum take-off weight of 12,000 kg (26,500 lbs) and a payload of 4,000 kg (8,800 lbs) internally or 3,000 kg (6,600 lbs) externally. The cabin has room for 16 passengers plus equipment and it features large clamshell rear doors.
With a ceiling of 9,150 metres (30,019 ft), the Mi-8MSB is described as holding the world altitude record in its class. The single-engine-altitude is 5,000 meters (16,400 ft.). The helicopter can take off under full power at ambient temperature up to 55º Celsius (131° F).
"The exceptional hot-and-high performance gives us an enormous operational advantage. When other helicopters already have to reduce their payload, we still can take off with four tons on board," said Sven Krey, Managing Partner of Spezialflug Berlin.
The Mi-8 series is a standard helicopter of UN organizations for missions in remote areas and the hot regions of the earth. The German Bundeswehr uses older Mi-8 version for logistic support in Mali and Afghanistan.
In order to register and operate the new Mi-8 type in Europe, Spezialflug had to complete the validation process of the Ukraine STC validated by the Czech Civil Aviation Authority.