News
RCAF 423 squadron conducts its final Sea King flight
February 1, 2018 By The Royal Canadian Air Force
423 Maritime Helicopter Squadron conducted its final operational flight of CH-124 Sea King helicopters on January 26, 2018, with a flypast over Halifax Harbour and Shearwater, Nova Scotia.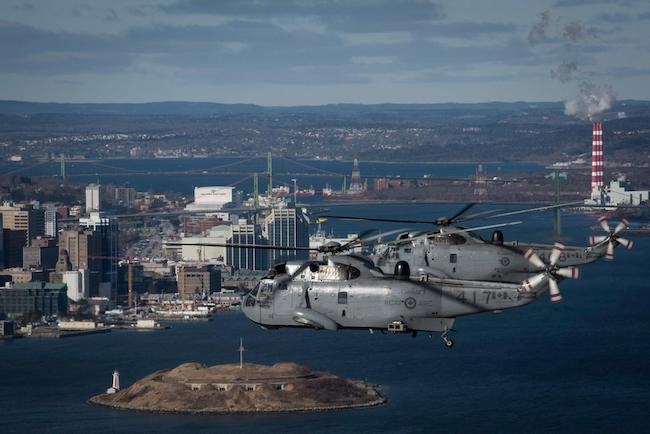 423 Squadron personnel will now turn their full attention to transitioning to the CH-148 Cyclone, the Royal Canadian Air Force's new maritime helicopter.
It's not the last time that residents of the Halifax and Dartmouth area will see the venerable Sea King in flight, however. 443 Maritime Helicopter Squadron, located at Patricia Bay, British Columbia, will support Royal Canadian Navy operations on both coasts until the Sea King is formally retired at Patricia Bay at the end of this year. Both 443 and 423 Squadrons are part of 12 Wing Shearwater.
The Sea King has been in service with the Royal Canadian Navy and Royal Canadian Air Force for 54 years. The first Cyclone detachments onboard Navy ships are planned for mid-2018.