Products
FAA approves Robinson R66 cargo hook
August 23, 2018 By Helicopters Staff
The FAA approved Robinson's R66 cargo hook for installation. The optional cargo hook, listed for an MSRP of $28,000, carries external loads of up to 1,200 pounds. For external load operations, the R66's maximum gross weight increases from 2,700 pounds to 2,900 pounds.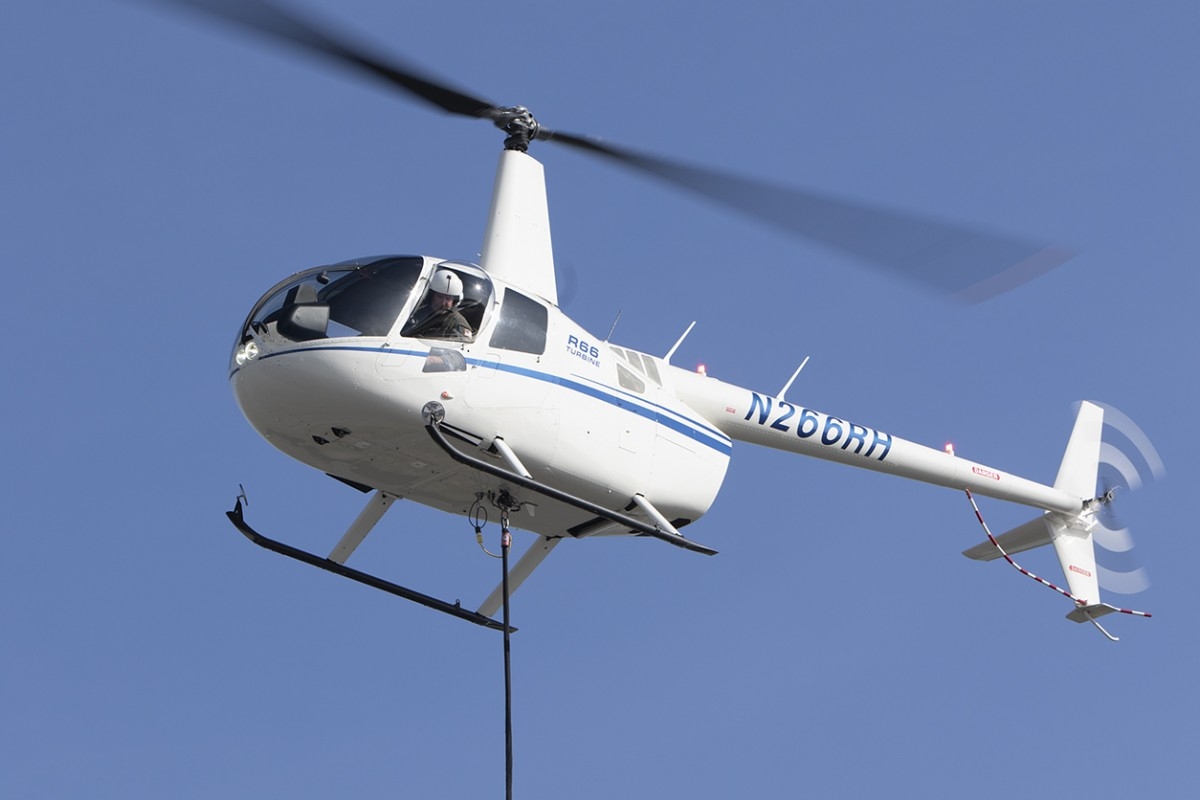 The cargo hook installation includes an Onboard Systems hook, right- and left-seat controls (allowing for solo flight from either seat), a left-seat hydraulic switch, and a left-seat start button.
A load weight gauge and a second set of engine power gauges (torque and gas temperature) are located in the left door sill, allowing the pilot to monitor engine operations while keeping an eye on the external load. Provisions for remote control of external equipment, such as long line hook or a water dropping bucket, are also included.