News
San Bernandino County Sheriff Department gets H125
July 26, 2017 By Airbus Helicopters
The San Bernandino County Sheriff's Department in California has strengthened its public safety capabilities with the acquisition of two new Airbus Helicopters H125 AStars, the best-selling law enforcement helicopter in the country.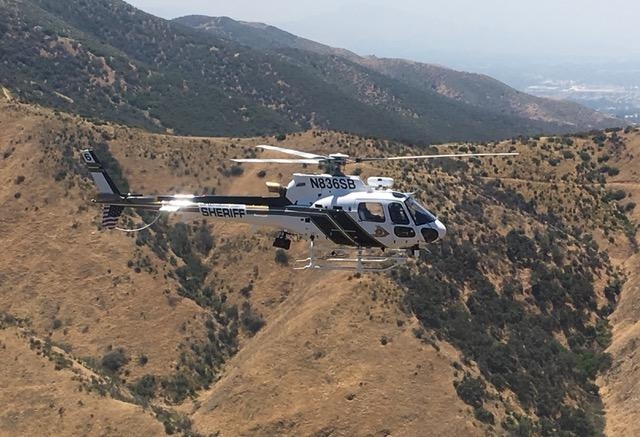 Airbus Helicopters Inc. is exhibiting one of San Bernandino's H125s at the 2017 Airborne Law Enforcement Association (ALEA) Annual Conference and Expo this week in Reno, Nevada.
The new aircraft are part of a long-term plan to update San Bernandino's fleet of six AS350 B3 helicopters, an earlier model of the AStar.
"The H125 offers the versatile, multi-mission platform we need. This was the right choice for us," San Bernandino Sheriff's Capt. Jeff Rose said. "We are excited to continue our long relationship with Airbus Helicopters."
San Bernandino will use the helicopters for patrol, high-altitude rescues and fire suppression. With more than 20,100 square miles, San Bernandino County is the largest county in the United States, and the department flies about 22,000 hours each year.
"The H125 is the single most popular law enforcement helicopter in the United States. It accounts for more than one-third of deliveries over the past decade," said Treg Manning, Vice President of Sales and Marketing for Airbus Helicopters Inc. "More than 220 H125/AS350s are in use across the United States with 54 different law enforcement agencies."
Public safety agencies tout the H125 for its performance, reliability and versatility, and it is renowned for its superior hot and high performance.
Built in Columbus, Miss., the single-engine H125 is powered by a Turbomeca Arriel 2D engine that delivers a higher cruise speed than its predecessor and is equipped with a new dual-channel FADEC and Engine Data Recorder, which enhance the systems management. The aircraft is capable of carrying a wide range of thermal imagers, searchlights, hoists and mission gear.