News
Funding for Foremost UAS in Alberta
September 26, 2018 By Helicopters Staff
Close to $600,000 will be invested by various pillars of government to support the development of aerial systems technology at the Foremost Unmanned Air Systems (UAS) Range, based in the Village of Foremost, Alberta.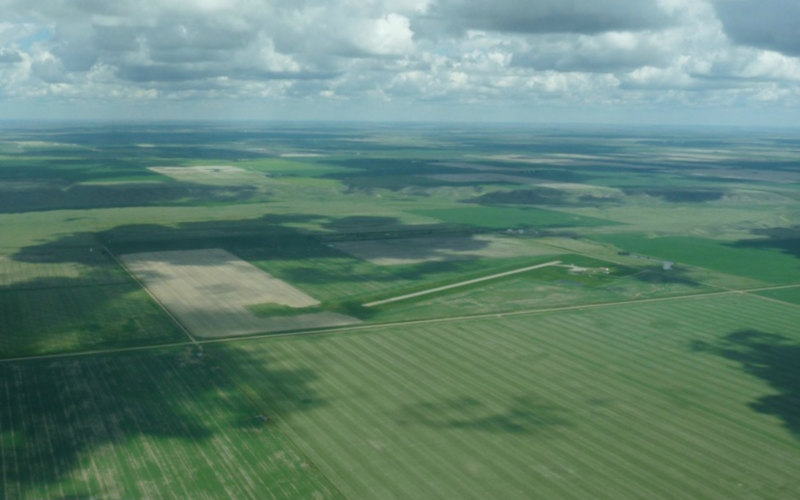 Navdeep Bains, Minister of Innovation, Science and Economic Development and Minister responsible for Western Economic Diversification Canada announced an investment of $225,000 through the Western Diversification Program to support the purchase of specialized safety equipment for the Foremost Unmanned Air Systems Range. The safety system is required to test unmanned aerial vehicles beyond visual line of sight (BVLOS).
In addition to the Government of Canada's support, investments of $300,000 from the Government of Alberta, $35,000 from the Palliser Economic Partnership, and $30,000 from the Village of Foremost will contribute to the purchase of equipment and completing the safety system at the range.
The Government of Canada explains its investment in the Foremost UAS Range represents an opportunity for Alberta to become a leader of BVLOS technologies and applications. The facility offers unmanned aerial vehicle (UAV) operators 700 square nautical miles of restricted airspace up to 18,000 feet above sea level and is one of two airspaces to have Transport Canada's certification for beyond visual line of site operations.
It is anticipated this project will assist 12 companies, support six prototype demonstrations in an operational environment and help commercialize new UAV technologies.
Unmanned Systems Canada forecasts $1.6 billion in revenue to be generated by the country's unmanned aerial systems sector in 2018. There are more than 70 Alberta companies, military agencies and educational institutions working in unmanned vehicle systems research, testing, development and manufacturing.